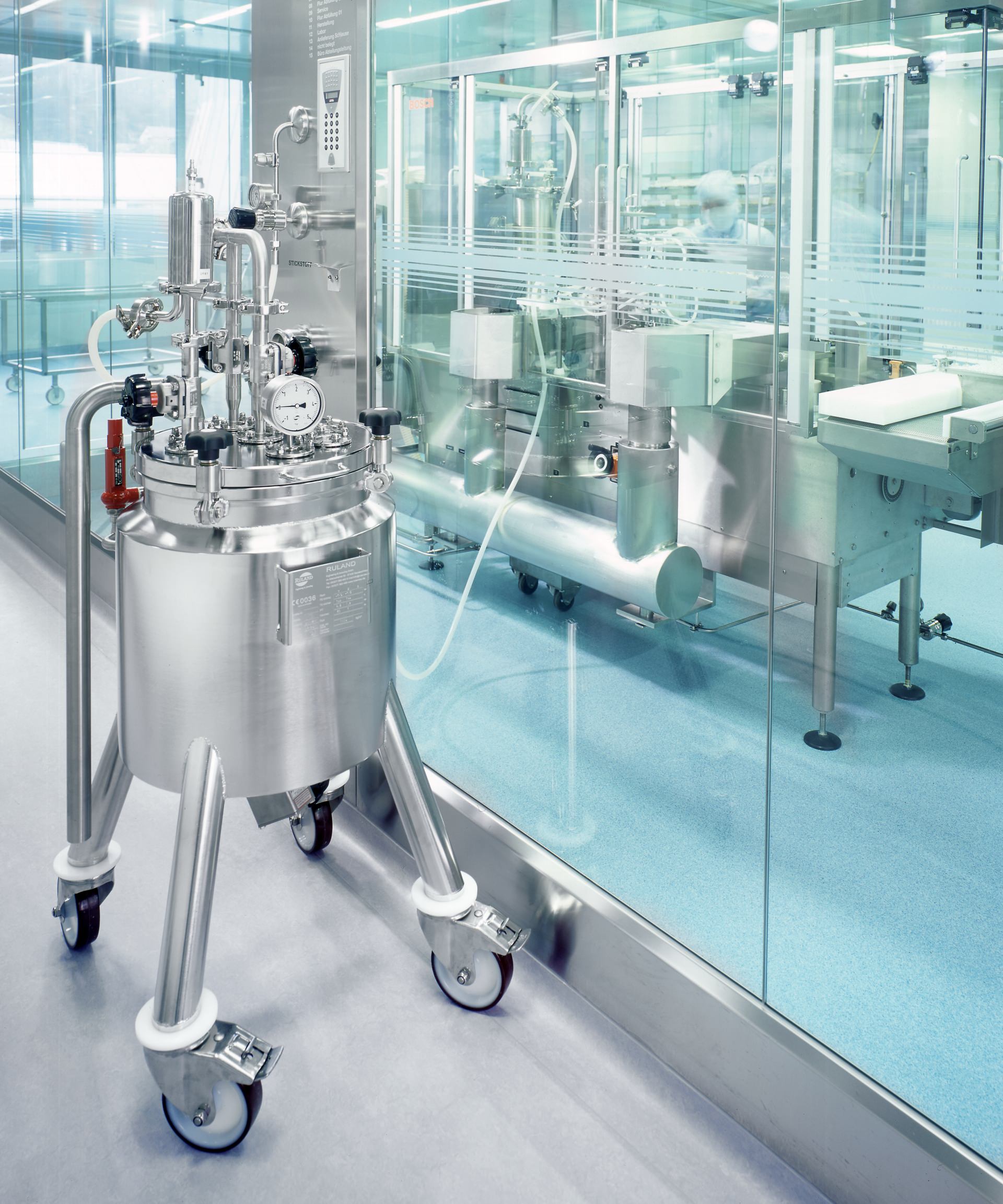 Brau Beviale 2019
Thank you for visiting us at BrauBeviale in Nuremberg!
We'll be happy to give you more input on plant design and hygienic design. Just contact us, if you need more information.
Hygienic design in food production
Safe production of beverages, food and other liquids
The demands on plant technology and the safe manufacture of products are increasing in all areas. Hygienic design and aseptic technology play an important role in the production of beverages, food and pharmaceuticals. Also the design of numerous systems for the production of cosmetics, fine chemicals and biotechnological products is done according to the guidelines of hygienic design. Ruland's engineers have extensive experience in a wide range of liquid processes. We can easily transfer our know-how to other industries and further develop plants with regard to hygienic design. On one hand production equipment must ensure product safety. On the other hand plant operators require more flexibility combined with a higher number of batches and frequent product changes. As a result, the cleaning of the systems is necessary more and more often. The better the system design, the faster and more efficiently both the "internal" CIP cleaning and the external cleaning of a system can be carried out. In this respect, a sophisticated hygienic design has a direct effect on plant efficiency and product safety.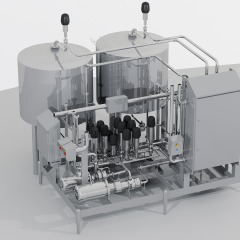 Hygienic design in the project
A global player implements hygienic design in its production facilities
For a customer in the food industry, we supply systems designed for highest hygienic requirements. Our customer implements the hygienic design provisions consistently. Their demands are enormous and uncompromising. At Brau Beviale, we exhibit a module taken from this project for the production, storage and dosing of liquids. During production, powders can be added and mixed into a liquid. From the buffer tank a dosing point at the customers machine is supplied via a loop. In the loop, we keep the liquid at the right temperature. However, in this project we do not limit the hygienic design application for process modules. Hygienic design is also used in utility stations for surface cleaning/disinfection when these are in the high care area. Here we supply several stations for direct mounting on the wall or directly at the point of use.
It's about more than smooth surfaces
Without exception, all components meet hygienic design requirements
Without any exception, we do not use hollow sections in the frame construction. We use stainless steel flat and angle profiles. The complete construction is welded. The pumps are equipped with stainless steel motors which are easy to clean. We have paid special attention to the fixing of pumps and heat exchanger. The integration into the frame with lasered profiles avoids the usual, but difficult to clean fastenings. For fasteners, such as screws and nuts, we choose exclusively EHEDG-certified parts. Also, we ordered control cabinets and terminal boxes for controlling the system out of a hygienic design range. A completely closed cable conduit system is used for cabling from the hygienic ceiling to the modular control cabinet. Further, we use the EHEDG-tested components for the cable glands. At the stations for surface cleaning, we used the customer basic design as a template, which we optimize. Here, too, we use mainly lasered flat stainless steel elements, which are welded together. The station can be mounted flush with the wall and integrates hose and device holders. From the complex system module to the simple cleaning station, the customer receives a consistent hygienic design system from a single source.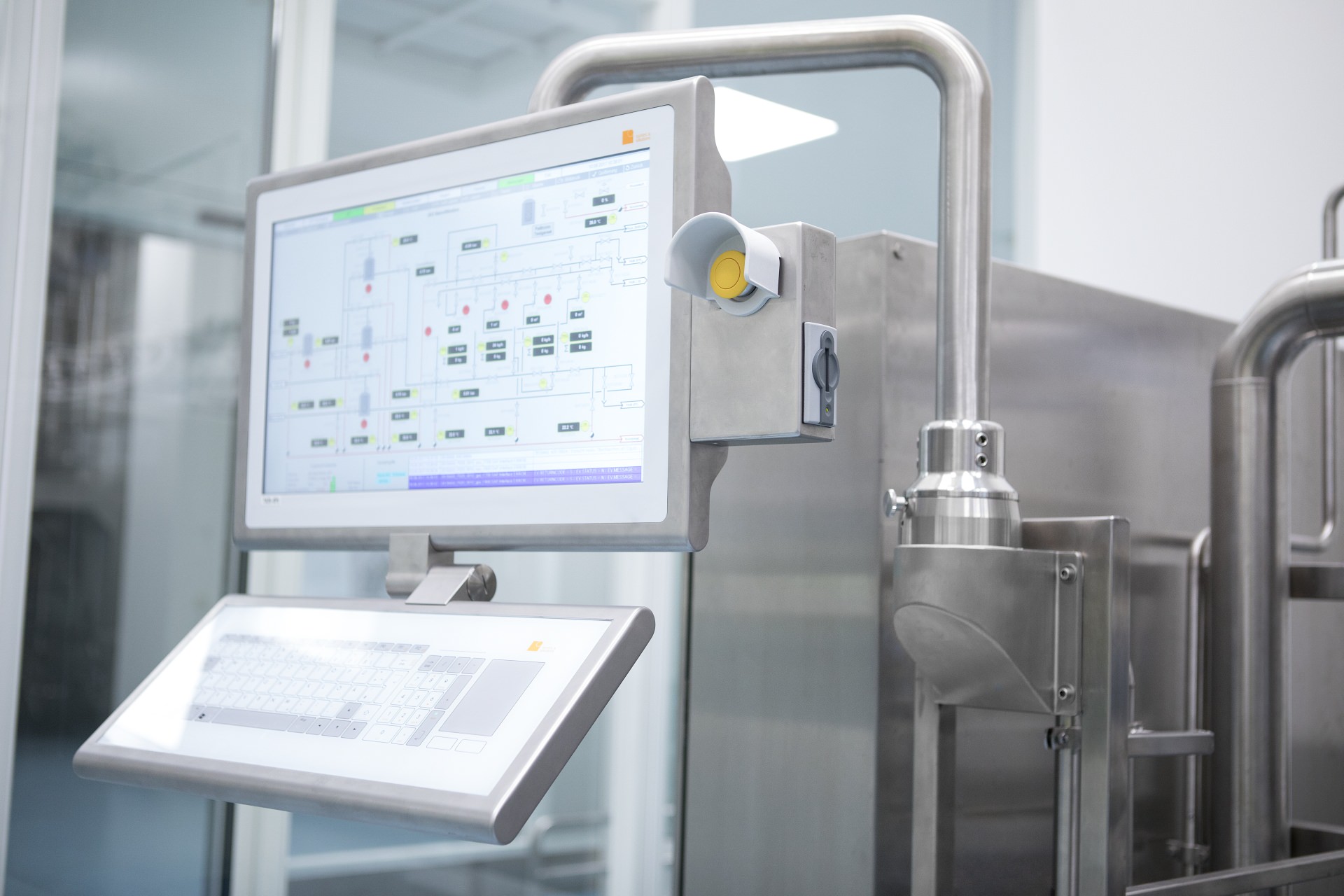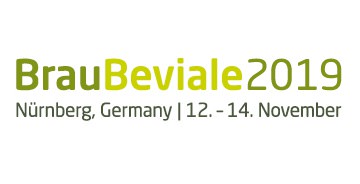 Visit us at the BrauBeviale 2019!
Hall 9, Booth 348 | 12 - 14.11.2019 | Nuremberg/Germany
You will find us together with our partner, the tank and apparatus manufacturer M. Roth, in Hall 9, Stand 348. Free admission tickets for BrauBeviale are available from Nicole Engel, T. +49 6327 382 401, engel@rulandec.de We look forward to seeing you in Nuremberg!