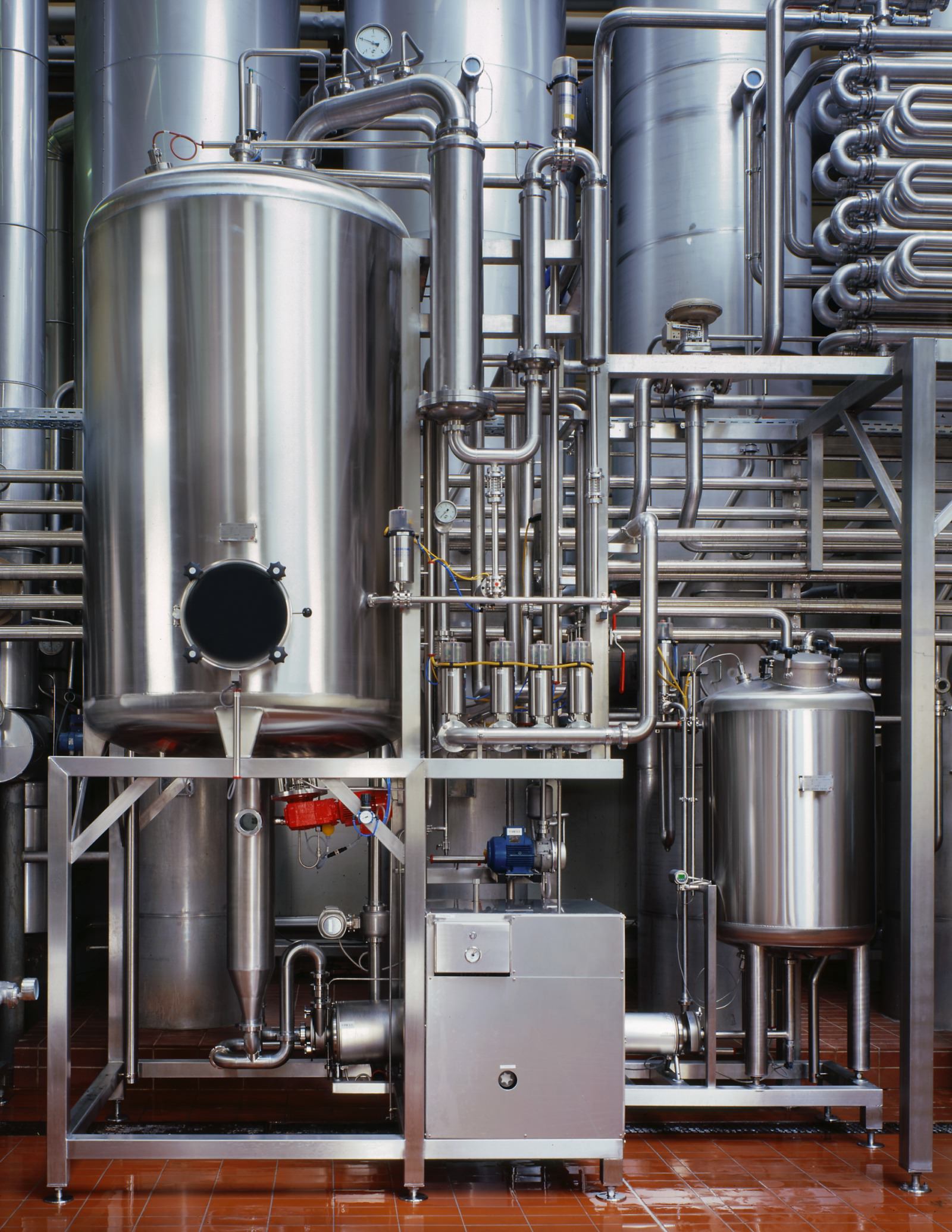 drinktec 2017
Virtual Realitiy and classical degassing.
Let's meet in Munich!
Focusing deaerators
At drinktec, Ruland shows a vacuum deaeration unit for viscous products. Also, we invite you on a virtual tour on a process system.
With its 5 meter height, the degasser marks clearly our stand. This vacuum degassing unit with its special design is used for degassing of viscous products. It's a deaerator as you can find it in similar design in may production facilities for drinks and other products. Very often, these degassing units are also used for water degassing.
The degassing process
Oxygen in water and liquids can significantly affect taste, shelf life and quality of product. The lower the content of oxygen is, the lower the oxidation. In order to get oxygen out of the product, the process applies vacuum with the product in a special vacuum tank. The warmer the product gets, the more easily gas contained dissolves. As, with these process parameters, we're working close to the boiling point, volatile flavours are also dissolved. To get these flavours back to the product, we condense them with the steam with the help of a downstream condenser. Depending on the process, this can be done in a one-step or two-step flavour refeed / vapour condensation.
With the help of this simple process step we keep flavours in drinks. Water degassing is very often used to prepare the basic substance of most drinks – the water – for the following process steps.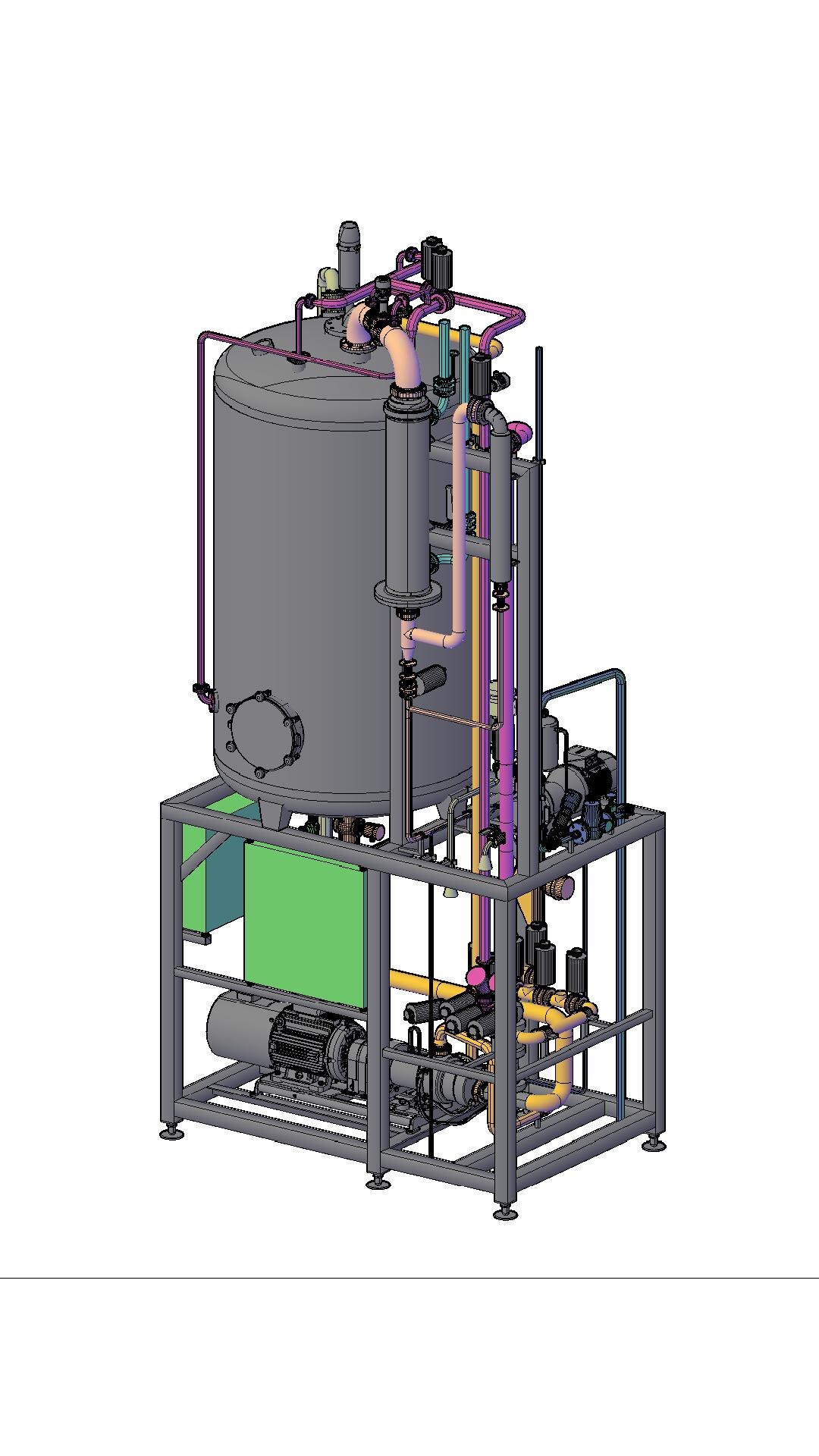 Basic Design tailor made
Ruland designs its degasser as any module in hygienic design according to EHEDG guidelines. Of course, the process step degassing is built up in our process control and visualization. We integrate individual requirements of our customers already in the basic engineering. All our units are designed with special focus on process safety, comfortable handling and easy accessibility for maintenance and repair works. Further, during this early engineering phase we consider the aseptic demands of the product carefully.
Ruland process technology
Degassing units are one part of the production system for treatment of product and preparation for filling. Also part of our scope are tank systems for raw materials and storage systems, dosing and mixing units, pasteurizers, filtration systems, pigging units, CIP units and other cleaning systems, fermenters and special unit design.
Project management
We do the complete project management. Our project management starts from basic engineering and the selection of unit components. Especially, green-field-projects are a fascinating challenge for us. During project implementation we keep an eye on the project schedule and control the composition of the units carefully. When planning and construction of the modules in our assembly hall we work on basis of highest quality demands and include several levels of control. Our project management continues during installation and pipe works at the production facilities. The same engineers and programmers who were responsible for the basic and detail design and the same welders and fitters of prefabrication, continue the project with you until start up and acceptance of the unit.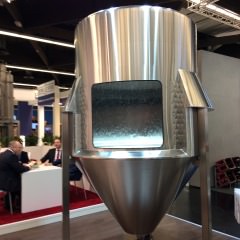 Tank builder at drinktec
Meet also at our booth at drinktec the M. Roth GmbH & Co. KG , supplier for tanks and apparatuses. M. Roth also builds its tanks perfectly adapted to customer's needs. A practical example is the tank of the degassing unit shown. This tank is built considering the specific characteristics of the viscous product and the special room settings. In addition, Roth shows a cylindro-concial fermenter for breweries.
Virtual process system
Our virtual process unit isn't such a marking point as our degasser and you won't be able to touch it, but it will certainly be an exciting experience to see. For plant engineering, we have to do detailed project design in an early project stage and flow charts and 2D/3D drawings are the basis for our works. Let's go one step further!
Experience our Ruland plant technology in a virtual tour in a plant already realized.
Your visit at drinktec

Do you need entrance cards? Please contact Barbara Winkelmann on +49 6327 382 303, winkelmann@rulandec.de.
Would you like to schedule an appointment?
Or would you like to give us advance information on your needs on process technology and process automation so we can prepare ourselves for the meeting during drinktec? Write us or give us a call.
We're looking forward to meeting you.