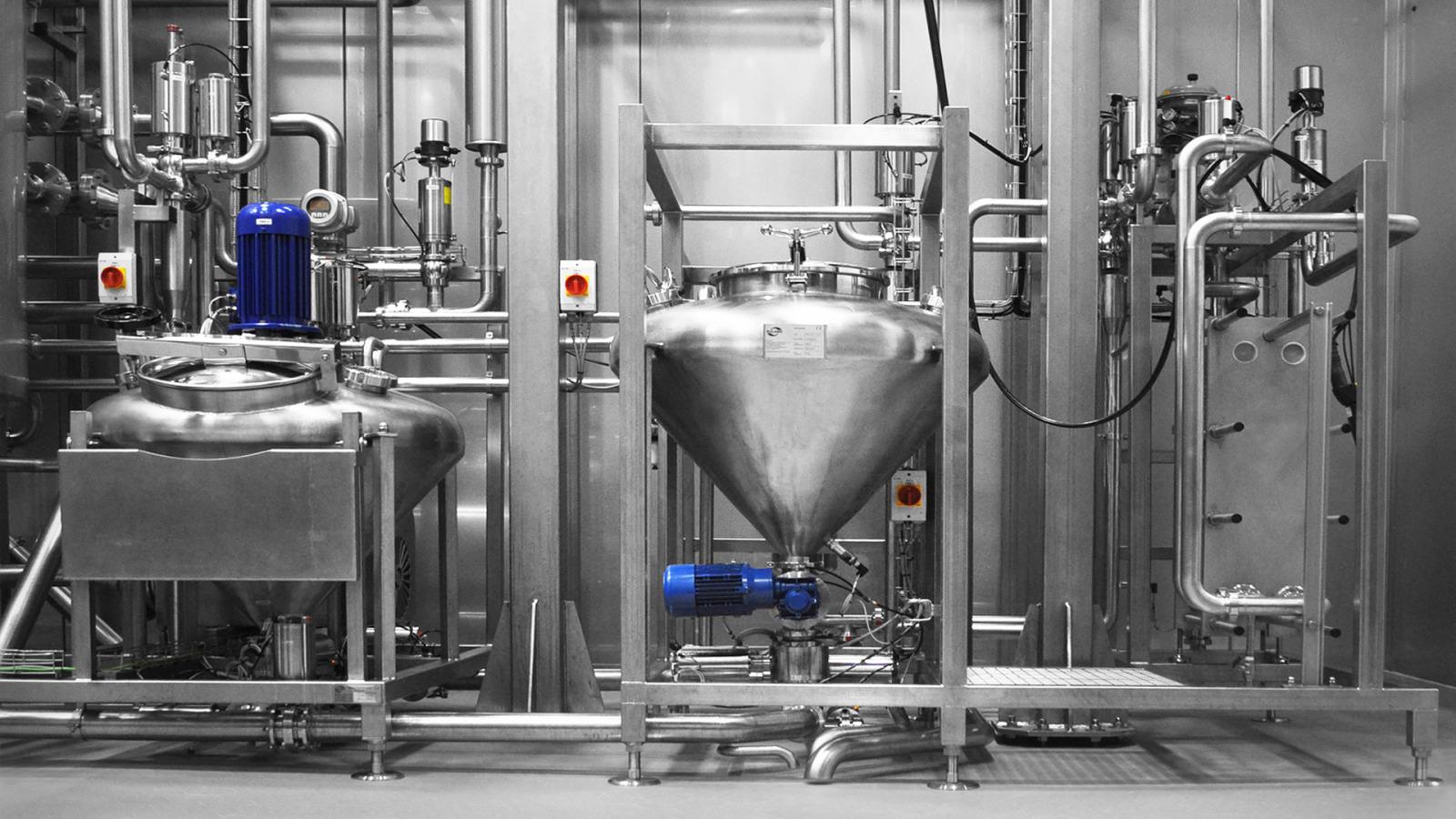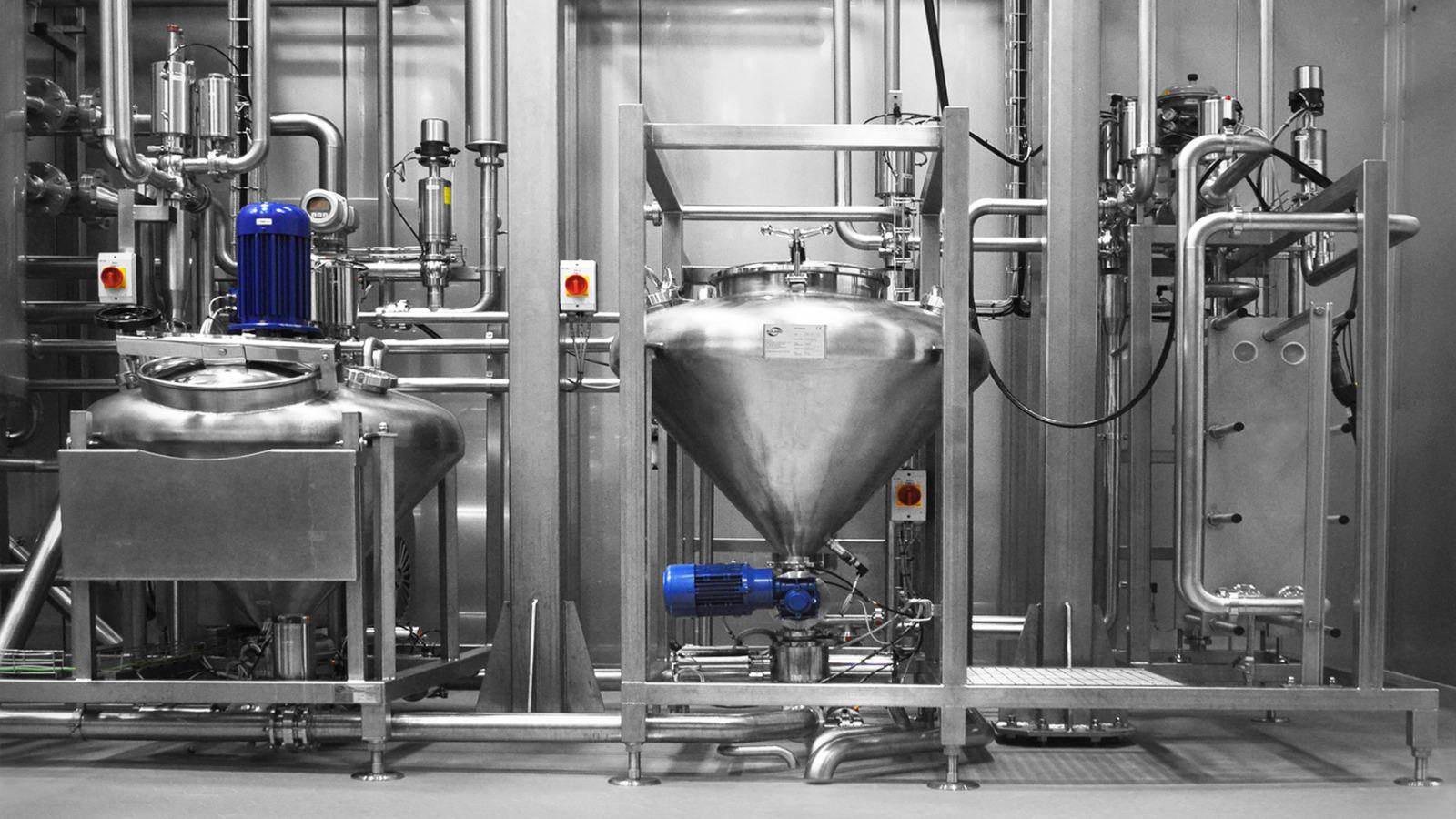 25th to 28th of June 2019, Sao Paulo, Brazil
Fispal Tecnologia
Powder dissolving system
with special Ruland injector for effective dissolution
At Fispal Tecnologia we will be presenting a mobile powder dissolving system with a conical feed for optimum component dosing. Depending on the customer's requirements, the system fulfils two functions. On the one hand, it enables the production of a finished solution, i.e. the dissolution and mixing of loose components in liquids and dosing into the customer's plant. In addition, the system can dose powder directly inline into the liquid. An injector using the Venturi effect makes the dissolving process extremely effective and fast. The mobile dissolving unit can be integrated anywhere in the system. The advantages of the dissolving system presented at the exhibition are: mobility, compact design, simple operation and a user-friendly and intuitive interface. The solutions produced with our dissolving unit are of the highest and consistent quality.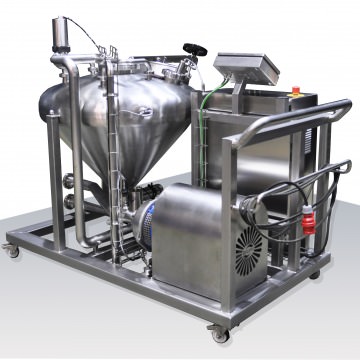 Precise dosing due to the Venturi effect
for batch production or for continuous dosing
The Venturi effect allows dosing of components in the inline stream during mixing. Our dissolving systems can dissolve in cold or hot mode, they are suitable for batch operation or for continuous production processes. The dosing process can be controlled fully automatically with the control of flow, temperature and quantity of the added loose components.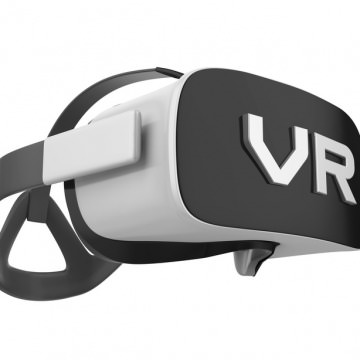 Plant technology on a virtual tour
3D glasses for the visit of a production
The virtual tour through a production plant shows you the Ruland plant design and gives you an insight into our process plants and systems for the production of liquids.
Will we meet at Fispal Tecnologia?
booth I202, Sao Paulo exhibition center, Brazil, 25. - 28.06.2019
We are looking forward to the exchange with you. Please visit our booth I 202. All information about the fair itself can be found on their website www.fispaltecnologia.com.br