New production facilities in Ruland Tychy
with extended production area for plant construction in Poland
With the new production facilities, Ruland Tychy has expanded its production area for plant construction. The company, which started its business activities in 1994 under the name Ost-West Partner with a team of 10 process engineering specialists, now employs 111 people. Its production and storage areas have been expanded to 2,700 m² with the new production hall. The new hall has the necessary sanitary and utility rooms and a special room for tools. Additional office space is located on the first floor. The new hall is part of the long-term development strategy of the company, which aims to maintain its position among the leading manufacturers of equipment for liquid products.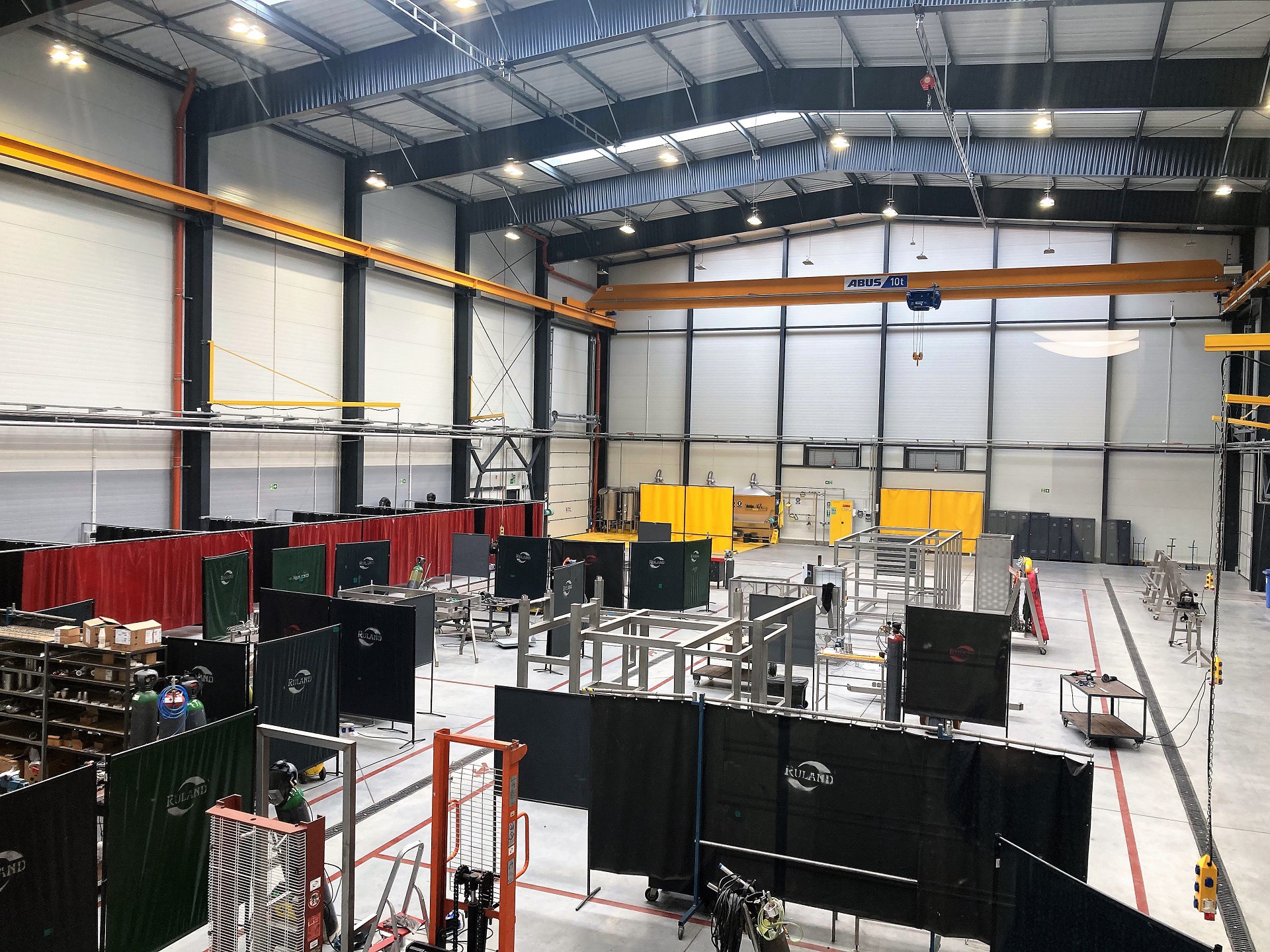 The new hall enables optimisation of the production processes
and a more efficient handling of larger plant construction orders
With the increased space in the new production hall, Ruland Tychy can improve its production processes. The hall is equipped with two 10-ton bridge cranes with a height of 9 m and an innovative system for occupational safety at great heights. Thanks to these cranes, Ruland fitters can move containers with a maximum height of 7 m. It is possible to build large installations at 10 equipped workstations. In addition, 8 permanent welding cabins have been installed, equipped with a ventilation system and a dust extraction system. To meet the requirements of the production process, a closed welding etching system with waste neutralisation is used. A very big advantage of the new hall is the possibility of loading and unloading inside the hall. In this area with separate ventilation and lighting, colleagues can load trucks at any time and regardless of weather conditions. In the associated tool room, all necessary equipment is stored in one place and can be quickly accessed. At several PC stations, the fitters can compare 3D drawings with the equipment under construction. An innovative multi-zone underfloor heating system with an efficient treatment system completes the hall equipment. With this heating system, the entire air in the hall can be exchanged within 30 minutes. All in all, the new hall equipment offers considerably more safety and comfort for our employees, production processes are optimised and larger orders can be handled more efficiently.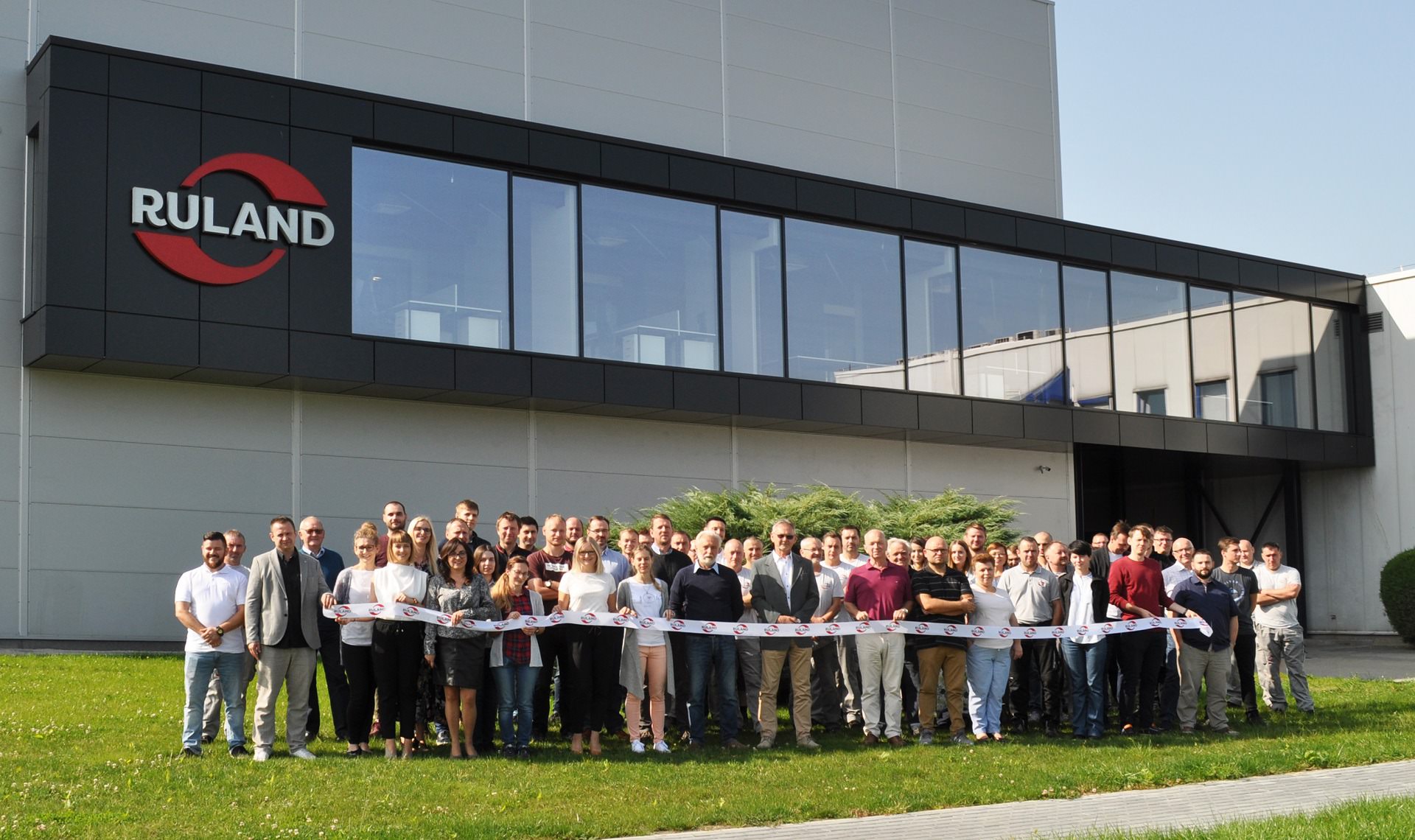 Existing production hall finds new use
Areas for electrical engineering and storage are being expanded
By relocating the process engineering production to the new hall, other functional areas can be enlarged. In the second stage of expansion, the existing hall will offer a larger area for electrotechnical assembly, storage areas, offices and social rooms.