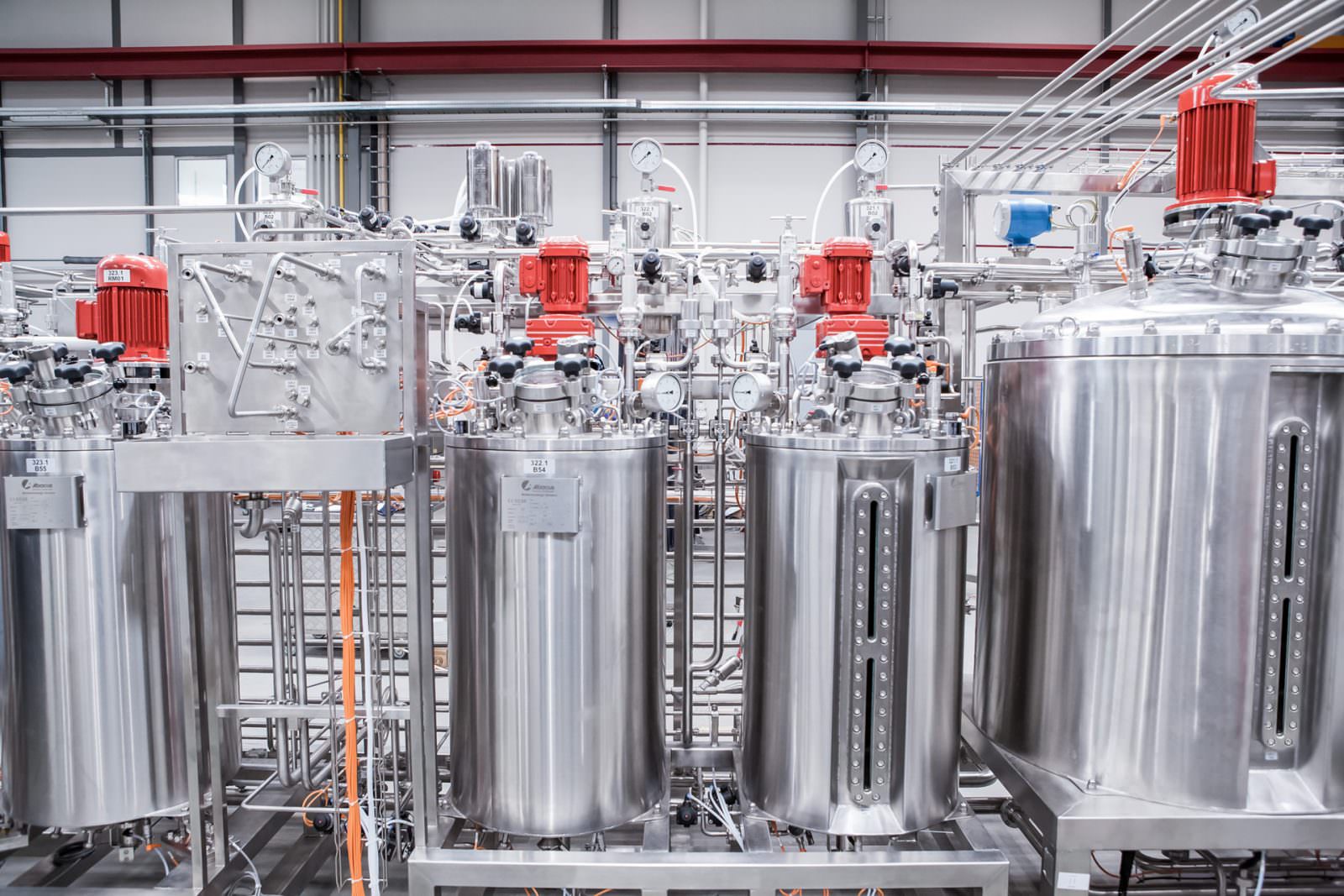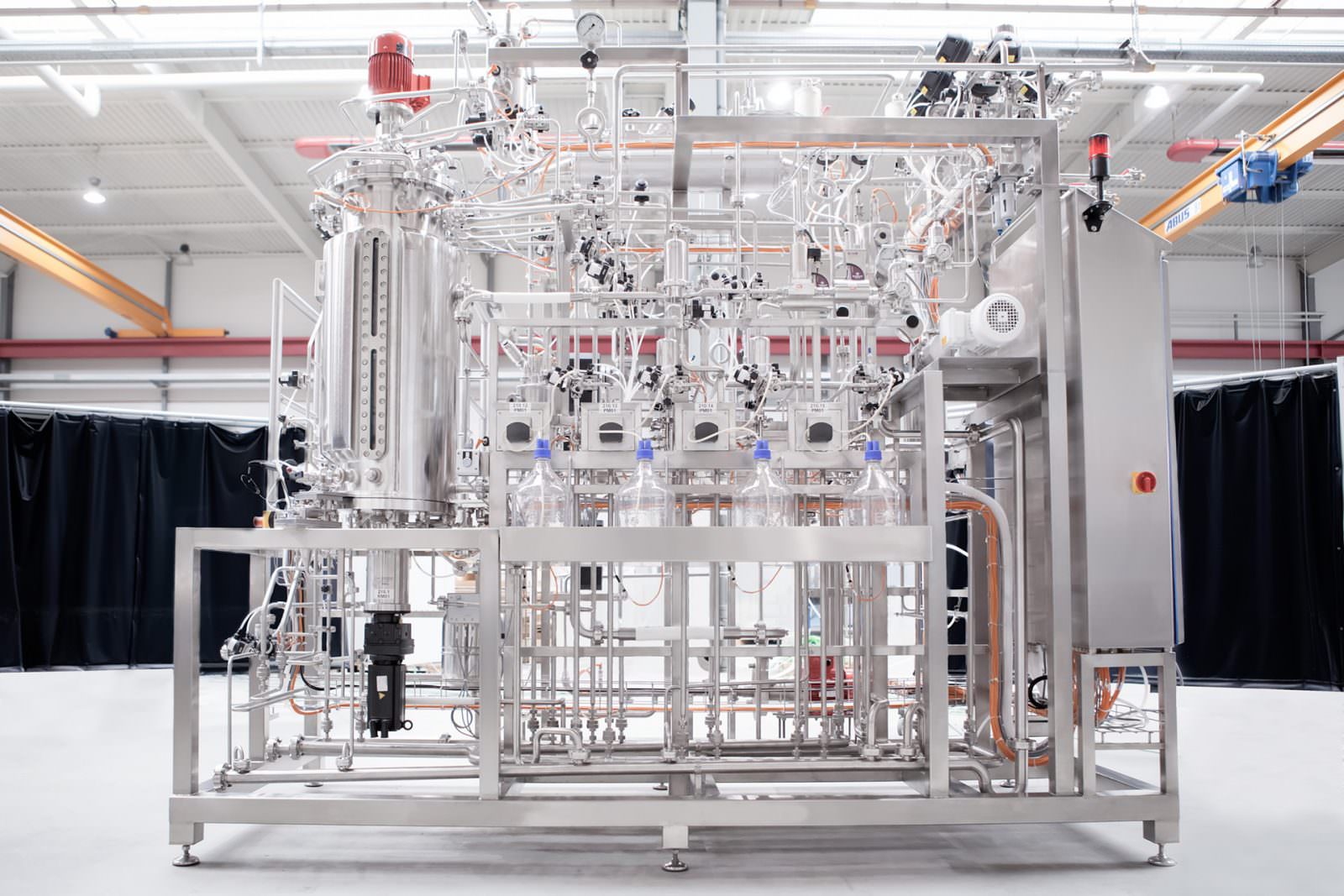 Fermenters and Bio-reactors
Perfect technology for highly sensitive processes
Fermenters and bio-reactors from Ruland are deployed for the efficient and safe cultivation of cells and microorganisms, yeast and bacteria. These organic processes are highly sensitive and require advanced GMP-compliant technologies. Above all, however, the process management must be compatible with the organic process flow: This is particularly true of fermenter units for the cultivation of bacteria and animal cells, for anaerobic and aerobic processes, for batch and fed batch processes, for the sterile addition of media and for in-situ media sterilisation. Ruland has comprehensive competence in aseptic plant construction. With the experience gained from a large number of pharmaceutical projects, we conceive and construct fermenter units and bio-reactors as pilot systems or as large-scale industrial fermenter units. In doing so, we align the process technology and equipment consistently with your specific products and requirements.
Do you need further information on fermenters or bio-reactors?
We would be delighted to advise you personally.