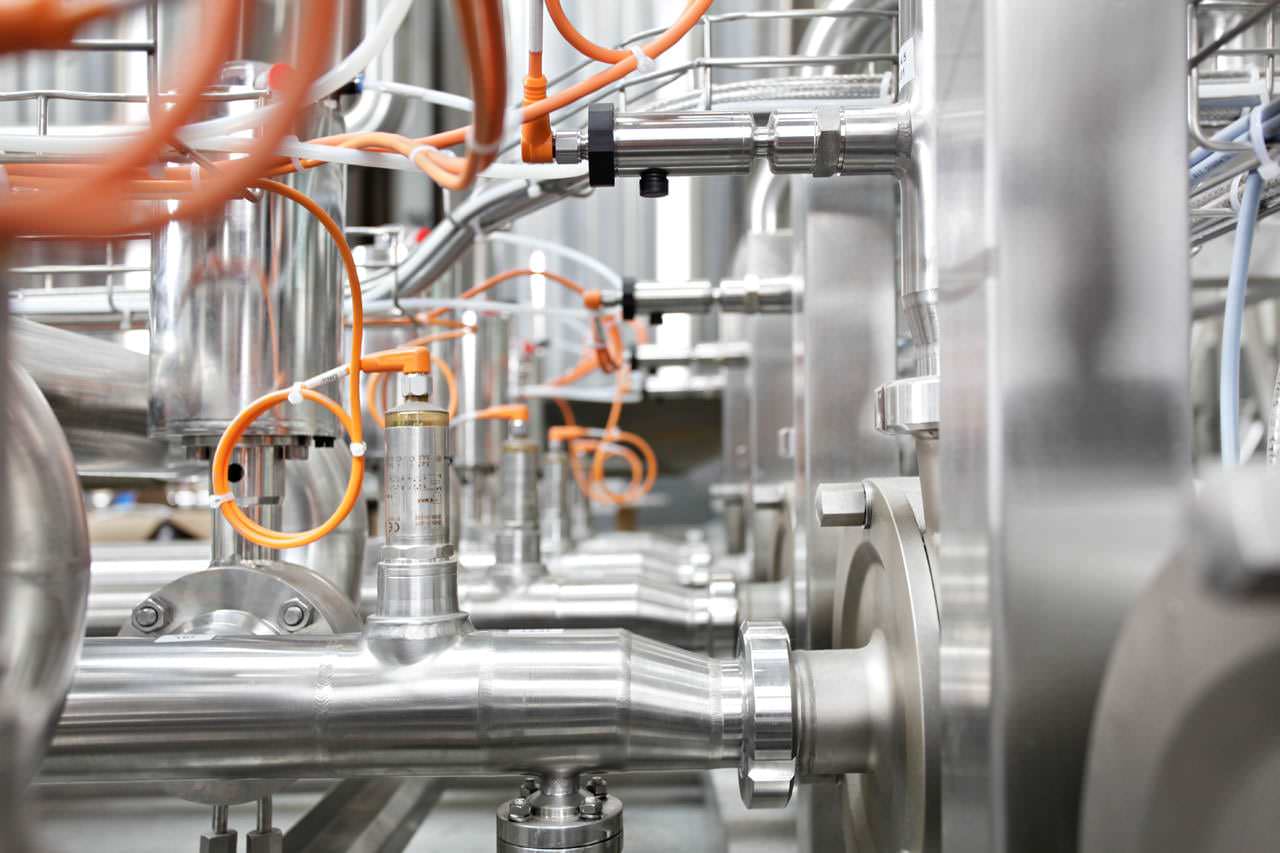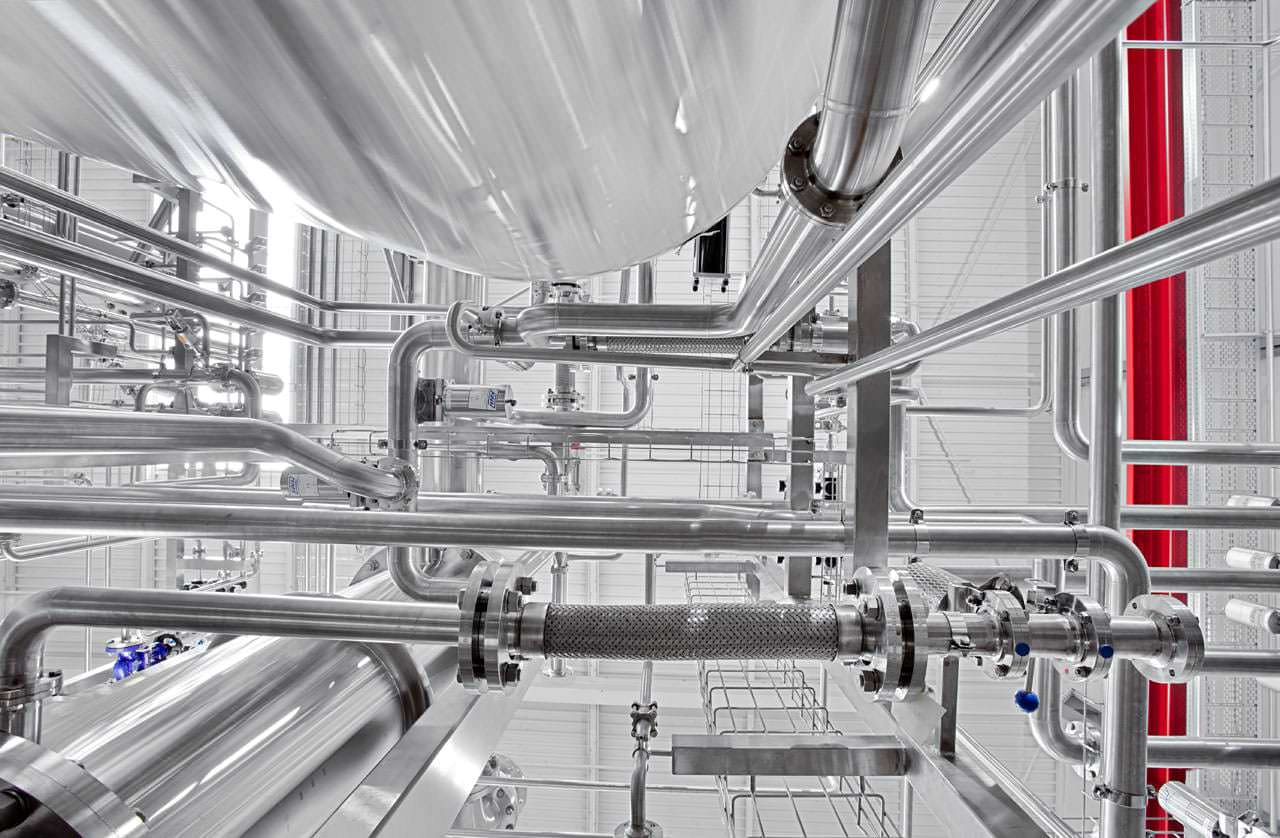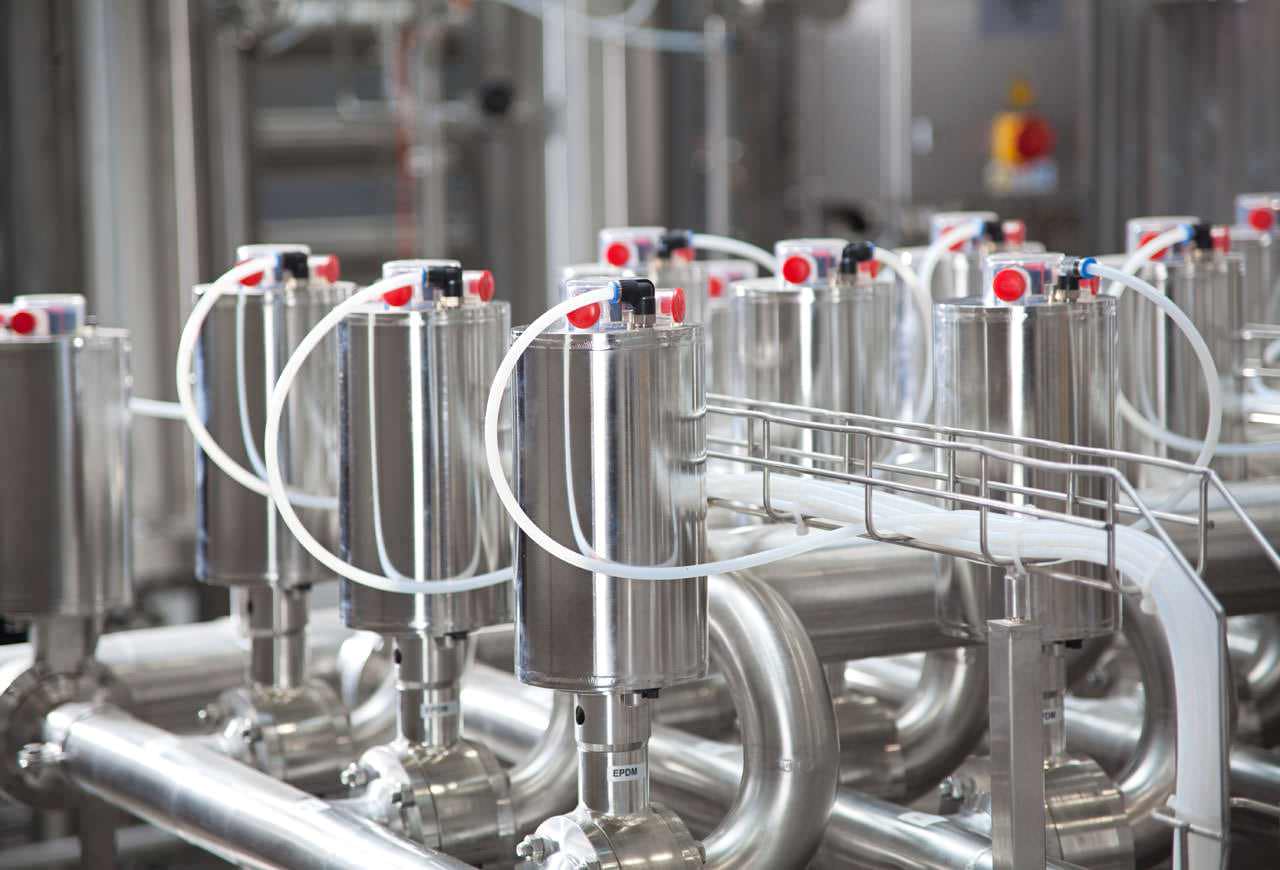 Process equipment and systems: We are the experts when it comes to liquids
Ruland Engineering & Consulting - process systems
Excellence from the very outset
Liquids are our area of specialisation: We design and build customised systems and we develop process technologies and automation concepts. We also optimise your production. In the construction of special systems, we implement completely customised production lines and we are happy to design and even build your complete production facility.
What do we always focus on? You, your company and your product or products.
Services
Are you looking for excellent and insightful consulting for your company? Consulting that does not get lost in more general issues but instead puts your very specific concerns and your product or products under the spotlight. Experienced engineers work out an implementable and future-oriented solution based on your specifications and requirements. The concrete design and planning, right up to production, installation and commissioning, work seamlessly together – every detail sets benchmarks in terms of quality. You are inspired by project management and you look forward to milestones being reached on time. You can now put your system into operation in the knowledge that your employees have already received the best training. And the budget has not been overshot.
This is really possible. By choosing us.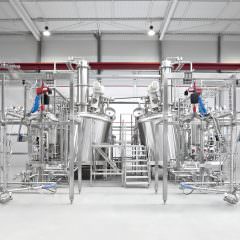 Process technology
With Ruland process technology, you can store, mix, heat, filter or clean – what is essential is that your product is liquid. The industry then has no role to play.
Service
Thanks to our process systems, we acquire customers. With our excellent service, we retain them. We know that the maximum availability of systems is one of the most important aspects of all. We do not waver for long – we provide support and consulting without any loss of time and we are present at your premises at the earliest opportunity.
References
You will already find Ruland systems in more than 60 countries throughout the world.
Our systems and our process technology are "Made in Germany" and stand for quality and excellence right up to the last detail.
Güldenkron Fruchtsaft Kellerei
Extension of production at the traditional company
For the extension of production Ruland supplies mixing unit, tubular heat exchanger with sterile tank, CIP loop and cooling tower. Güldenkron's wide product range requires a special focus on unit design so that all products can be processed in an optimal way. The result: high quality, natural products, produced hygienically.
Performances of Ruland
Customer value
Efficiency enhancement
45%
Capacity augementation
50%
Fidel Dreher GmbH
Production of NFC apple juice in Poland
Based on its state of the art production facilities for high quality NFC apple juices in Germany, Dreher now builds up a new plant in South-Poland with two big tank farms, both fully automated. Ruland supplies the complete technology for processing the fresh juice after pressing, including handling of raw juice, short time heating units, deaerator, tank farm, CIP cleaning unit and the automation.
Performances of Ruland
Customer value
Chr. Hansen GmbH
process technology for the fermentation of bacteria
In Pohlheim/Germany, Chr. Hansen replaces and extents parts of its production and process technology. Ruland supplies a new fermenter a larger glucose tank. Installation, assembly and start-up will be done in a very limited period to avoid production disturbances. For this, we will pre-assemble all modules as far as possible in our assembly hall.
Performances of Ruland
Customer value
Efficiency enhancement
50%
Capacity augmentation
30%
Fidel Dreher GmbH
Modernisation and expansion of the tank farm
Fidel Dreher GmbH has expanded its production and storage capacity many times over. Ruland supplied the new tank farm with a capacity of 8 million tank litres. With the associated process and automation technology, Fidel Dreher has one of the most modern tank farms.
Performances of Ruland
Customer value
Efficiency enhancement
60%
Capacity augmentation
50%
Plantextrakt GmbH & Co. KG
Small batches – Large product diversity
Ruland implemented a process system for the pasteurisation of herb and tea extracts for Plantextrakt in Vestenbergsgreuth. Plantextrakt is a global leader in the production of tea, fruit and herb extracts.
Performances of Ruland
Customer value
Efficiency enhancement
80%
Capacity augmentation
60%
Iprona AG
Process line for fruit processing and purification
For Iprona AG, Ruland implemented the equipment for a new factory with process systems for fruit processing and purification. The project was implemented in two phases: Consulting and implementation.
Performances of Ruland
Customer value
Efficiency enhancement
25%
Capacity augmentation
80%
Grünewald Fruchtsaft GmbH
Safe, flexible and efficient
Modern plant technology must support the production processes optimally: An efficient work-flow is necessary for sterilising stainless steel containers. Unique circumstances and space options demand an ingenious solution.
Performances of Ruland
Customer value
Efficiency enhancement
45%
Capacity augementation
50%
Biotest AG
Maintenance during summer shutdown
During the annual summer standstill of Biotest AG, a team of Ruland service technicians, programmers and fitters performs comprehensive maintenance and service work at various Biotest production units.
Performances of Ruland
Customer value
Efficiency enhancement
5%
Biotest AG
BNL - Biotest Next Level
Biotest AG produces human blood plasma products for hematology, clinical immunology and intensive care. Ruland contributes to the current production extension in Dreieich by supplying process units for the production of immunglobulins.
Performances of Ruland
Customer value
Capacity augmentation
100%
DAW Caparol
Maximum product yield, optimal cleaning results
Mixed phases with batch change and cleaning in a classical production company are often process steps that cause huge product losses, as well as drive production costs higher. The whirlwind technology offers a solution.
Performances of Ruland
Customer value
Efficiency enhancement
80%
Capacity augmentation
20%
Elopak EQS GmbH
Planning and installation of process units
Ruland supported the manufacturer of aseptic filling systems with planning and installation of a process area in their new production facility in Mönchengladbach/Germany. Ruland delivered a production plant for mixing, thermal treatment and cold aseptic supply of sterile product used for test and validating the aseptic filling systems.
Performances of Ruland
Customer value
Efficiency enhancement
40%
Capacity augmentation
10%
Tentorium
From beehives to the jar
Tentorium wanted to convert its small, simple and manual production of epiphyte products into a modern industrial production facility. Ruland has developed the plant in an order for consulting and then designed and implemented it.
Performances of Ruland
Customer value
Efficiency enhancement
75%
Capacity augmentation
100%
Dr. Kurt Wolff
Consulting for a new tank farm
Dr. Kurt Wolff GmbH & Co. KG is planning the conversion to a new fully automated tank farm with ex protection (partially) for its most important products. In the course of consulting, Ruland has reviewed the options for the modernisation of the tank farm.
Performances of Ruland
Customer value
Efficiency enhancement
50%
Our customers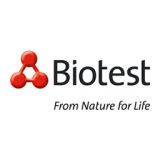 Biotest AG
VOG Products
Tentorium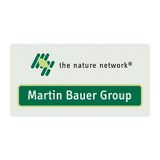 Martin Bauer Group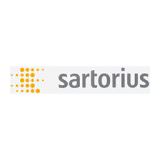 Sartorius AG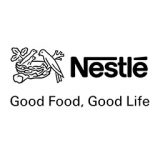 Nestlé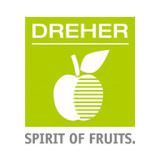 Dreher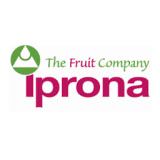 Iprona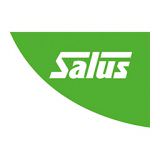 Salus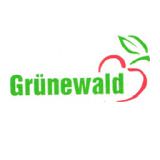 Grünewald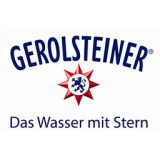 Gerolsteiner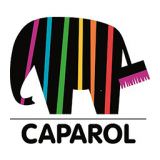 Caparol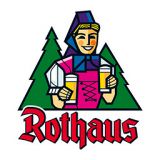 Badische Staatsbrauerei Rothaus AG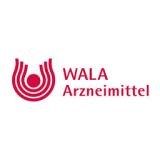 WALA Arzneimittel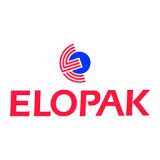 Elopak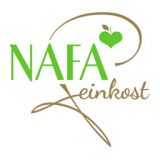 Nafa Feinkost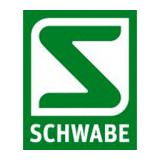 Schwabe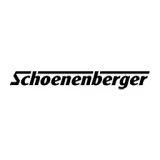 Schoenenberger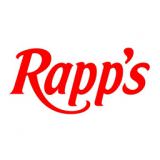 Rapps Kelterei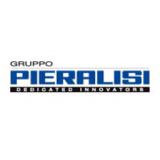 Pieralisi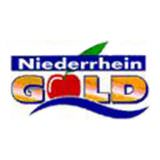 Niederrhein Gold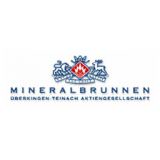 Mineralbrunnen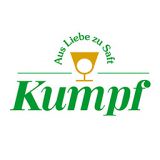 Kumpf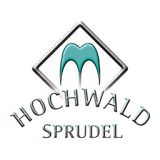 Hochwald Sprudel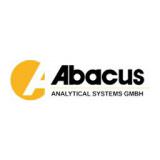 Abacus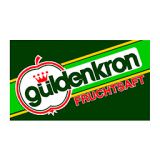 Güldenkron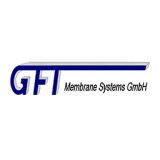 GFT Membrane Systems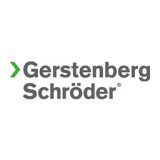 Gerstenberg Schröder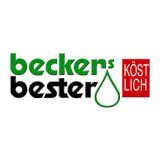 Beckers Bester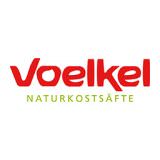 Voelkel
News
Read more about plant engineering, process plants, automation solutions etc.

Anuga FoodTec 2018
08.01.2018
Please visit Ruland at the trade fair for the food- and beverage industry. The slogan of the trade fair is: "All for one. All in one." A slogan that also fits perfectly to Ruland, because we produce customized all-in-one solutions for process technologies for liquid products.
Read more
---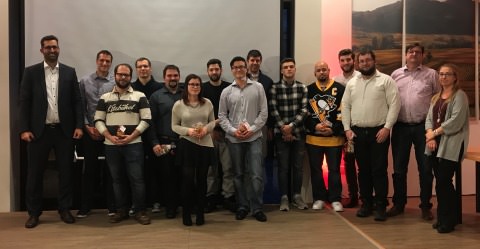 Christmas Party in Neustadt
19.12.2017
The of the year is coming. We celebrated the year with a Christmas market with a variety of food, mulled wine and delicious cocktails.
During the business meeting in the afternoon we welcomed our new colleagues who joined us over the year. Welcome to the team!
---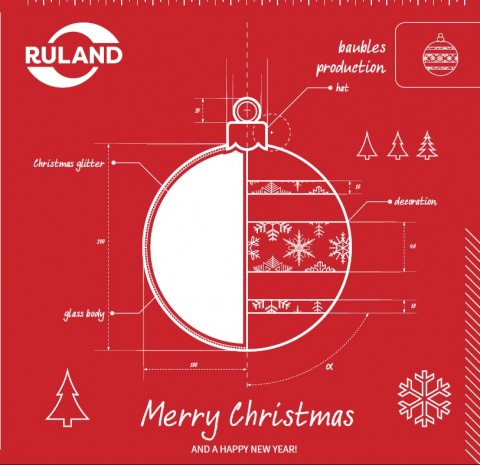 Merry Christmas and a happy New Year
12.12.2017
---
Successful changeover of quality management system to new ISO 9001:2015
17.10.2017
This autumn, Ruland qualified successfully for certification according to ISO 9001:2015. The new ISO norm demands new approaches …
Read more
---

drinktec 2017 – A3, 203
05.07.2017
exhibition center, Munich, 11. – 15.09.2017
Visit Ruland at the exhibition for drinks and liquid food industries. The organizer of the exhibition says: "The exhibitors of drinktec have a solution for every use". At our Ruland booth we show our special solutions in process technology for soft drinks, drinks, water, food and other liquids with the help of a virtual process unit.
Read more
---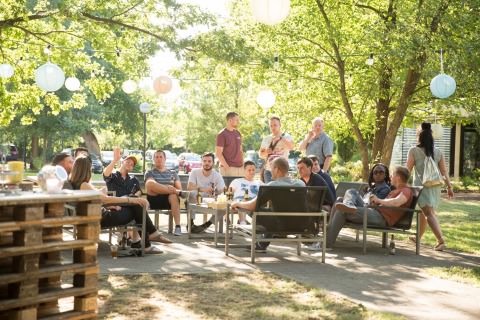 Summer party at head office
04.07.2017
Last saturday, we had our annual summer party at our head office in Neustadt. Starting in the afternoon, our staff and their families had a magic moment with Alessandro, the magician. At summer temperatures our company site with its old trees, party tent and the terrasse was the perfect place to be. After dinner, we continued with the band Tufftones and in our cocktail lounge. Our colleagues partied till late after midnight. Thank you for this wonderful summer party!
---
We are pleased to advise you personally.
We look forward to your challenges!