Process systems for the most demanding requirements
Perfect results can only be achieved with perfect process technology
The quality, safety and even the efficiency of your products depend on it. We are specialists in liquid products and we would be pleased to provide you with our exceptional know-how. In doing so, we cover all of the processes that relate to liquid production: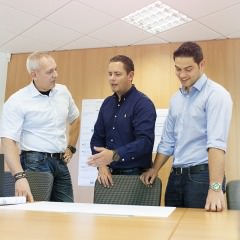 Plant engineering and technology
These 10 points are the basis of your process unit
We welcome your challenge!
Don't hesitate to discuss your project with us.