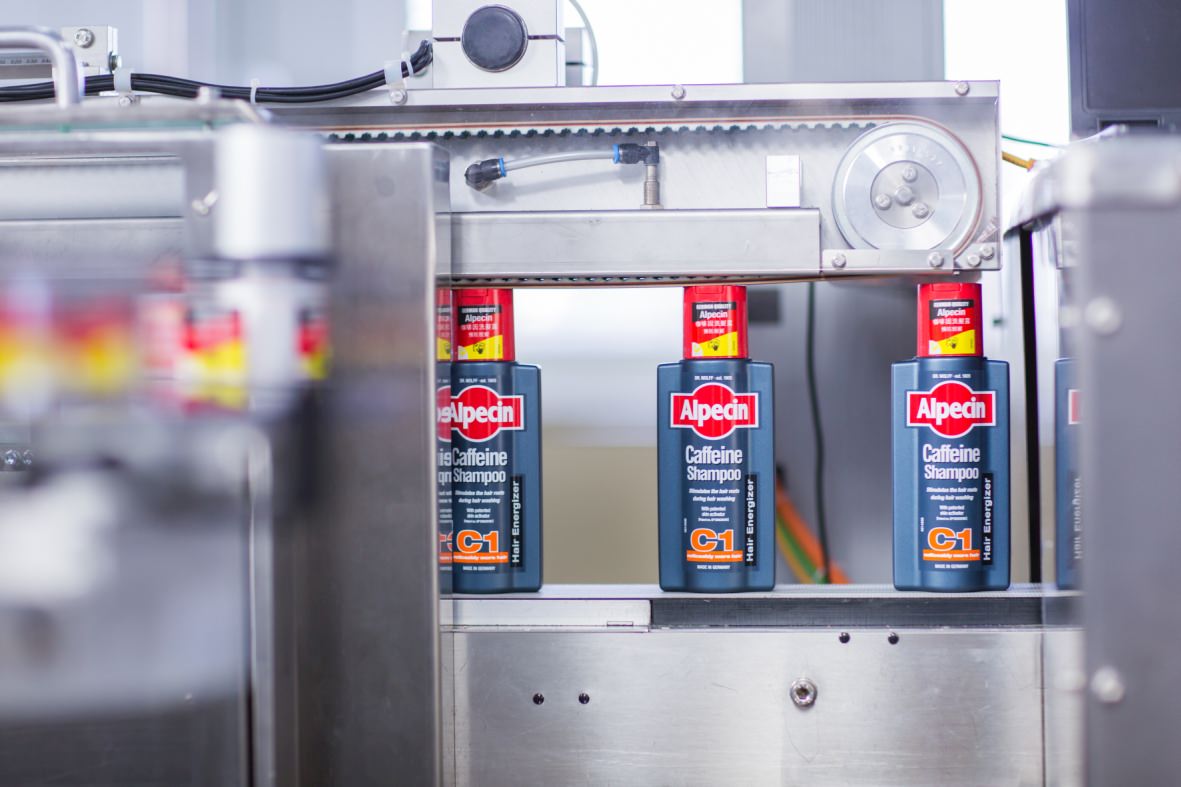 Editorial report
Design for tank farm - liquid process technology
Modernisation of a tank farm for special hazardous substances
Being a manufacturer of pharmaceutical and cosmetic products, the international Dr. Wolff Group produces, among others, hair tonic containing alcohol, and shampoo. Ruland Engineering & Consulting GmbH developed a tailored concept to modernise a tank farm for hazardous substances which has grown over a long period of time.
Task
During more than 30 years, the existing production plant at the Bielefeld headquarters of Dr. Kurt Wolff GmbH has grown considerably. The aim is to connect in a uniform process technology concept older components on the one hand and different technical levels on the other hand. Hereby, the main criteria are highest possible efficiency, safety and hygienic design. Moreover, the plant design needs to be a prototype, suitable for roll-out, which may also be adapted by further production sites of the global player. In the planning phase, some of the manufactured products turned out to be a special challenge: Hair tonic mainly consists of high-proof alcohol which is a hazardous substance and, therefore, may be processed under strict safety precautions only. Some kinds of shampoo contain a lot of sodium chloride which may cause corrosion; rust, however, may damage the plant and affect hygiene. For these reasons, a tank farm for hair care products must not only meet the highly demanding requirements with regard to hazardous substances and explosion protection, but also allow easy and thorough cleaning.
Solution approaches
With the new concept, Ruland Engineering & Consulting GmbH combines several issues of optimisation. The application of high-quality materials and a new automation system ensure that less elements are needed in total. About one third of the tanks is no longer required due to the installation of new EHEDG-compliant tanks built of a more resistant stainless steel alloy. By a new arrangement of the product lines, the piping can be reduced significantly. Furthermore, the pipe diameters are reduced as well. Hereby, less waste is generated which needs to be disposed of. Manual hose docking which so far represented a potential source of error becomes unnecessary due to the use of fully automated valve clusters. Further savings may be reached by simple measures during rinsing, cleaning and disinfection:
In an innovative CIP unit, the rinse water is brought to the ideal temperature, and hereby, a considerably better result is achieved, even without the addition of cleaning agents. The rinse water may be drained into the public sewage system without any problems. Explosion protection usually is a matter of cost as for that purpose only ATEX-compliant components must be used. An intelligent explosion protection concept helps to reduce the investment volume by up to 20 % by linking gas detectors and controlling the fans. Strategically placed gas detectors control the fan output. If hazardous gas mixtures are detected despite of an increased fan output, the complete plant will automatically be switched off.
Summary
Once the planning phase was completed, the concept was examined by the independent expert Professor Dr. L. Fischer of MAF Swiss AG, Zug/Switzerland, and accepted as valid. Walter Bergen, project manager of Dr. Kurt Wolff GmbH & Co. KG, finally concludes: "In 2015, we achieved a double-digit sales growth which was even higher abroad. Comprehensive modernization shall now contribute to the capacity level and guarantee the high quality and safety standard of our products. Our requirement to obtain a planning concept for a prototype suitable for roll-out has fully been met."
Are you interested in tank storage for special hazardous substances?